Buying My First Dedicated Camera: Fujifilm X-A10
Introduction
The last time I traveled out of the country was 2006. I did not have quite a chance after that and just traveled mostly within the Philippines. At the end of 2017, my wife asked me if I want to go to Japan in February of 2018 as there is a seat sale by Cebu Pacific. I immediately said yes because it is one of my must-visit countries. Do you know someone who does not want to visit Japan? Probably, none.
The idea of creating a travel blog came across to our friends and the trip will be the first experience to be covered. Having that idea, we need to have tons of photos to document our experience as much as possible. But, we also need to take pleasing pictures to captivate the audience, visually. This opened another opportunity for me to learn more about photography and let me think of buying a dedicated camera.
Note: Unfortunately, we haven't push through with the creation of the travel blog up to now. I will definitely give an update if we pursue it in the future.
Do I Need A Dedicated Camera
Do I really need one? Uhm…to be honest, the answer is a big NO. I do not need to buy a camera because my wife already has a Canon 550D and I can just borrow it during the trip. Another reason is that my phone already has a camera and it is a very capable one. As the saying goes, "The best camera is the one you have with you.".
Below are some photos from my phone's camera with slight editing via Adobe Lightroom Mobile.
Why Still Buy One
Even though my wife has a camera, I wouldn't be able to borrow it while she is taking some photographs. Aside from it, I might be modifying the camera settings which may be undesirable for her taste. It will be very inconvenient to revert the settings back and forth and you can miss a beautiful moment.
Why not just use my phone for taking photos? I wanted to have full control of the exposure settings and I wanted to know the effects of using different lenses.
PhoneTip #1: If you are in a budget and want to try manual settings, there are apps like Camera+ for iPhone that have camera control features.
PhoneTip #2: If you are a fan of the Bokeh effect and planning to upgrade your iPhone, check out the new iPhone Xs and its features.
My Choices
| Brand | Model | DSLR | Mirrorless | Kit Lens | Price |
| --- | --- | --- | --- | --- | --- |
| Canon | 1300D | ✓ | ✕ | 18-55mm | 18,000 PHP |
| Canon | 200D | ✓ | ✕ | 18-55mm | 28,000 PHP |
| Nikon | D3400 | ✓ | ✕ | 18-55mm | 21,000 PHP |
| Fujifilm | X-A10 | ✕ | ✓ | 16-50mm | 18,000 PHP |
| Sony | α6000 | ✕ | ✓ | 16-50mm | 30,000 PHP |
Note: Prices are gathered from different sellers as of December 2017.
Price
All my choices are entry-level cameras and have APS-C sensors. Price is a very important factor for me because I am not 100% sure if I can utilize the camera and if I really like taking photos. Worst scenario is me taking all photos using my phone and just use the camera as props. haha!
Ecosystem
You might probably think that I will be picking a Canon because of the price and my wife is already using one. My problem for the entry-level DSLRs, specifically Canon 1300D vs Nikon D3400, is that the specifications of D3400 are more appealing for a very minimal price difference.
This is a tough choice because opting for a different system will prevent us from sharing camera lenses. If we will be in the same ecosystem, we can invest on a better lens as compared to buying two cheaper lenses for separate systems.
DSLR vs Mirrorless
As I am thinking to use a different system, I thought of buying a mirrorless camera instead of a traditional DSLR. The compact look of mirrorless cameras can be very appealing for travelers and beginners. When using a DSLR, people may think that you are a professional and I want to have a low-key vibe.
Mirrorless cameras seem to have grown a lot since inception. Battery life is now longer for newer models and live view is now faster. Given the current trend and for a newcomer like me, going for a mirrorless may be a better choice for me.
Conclusion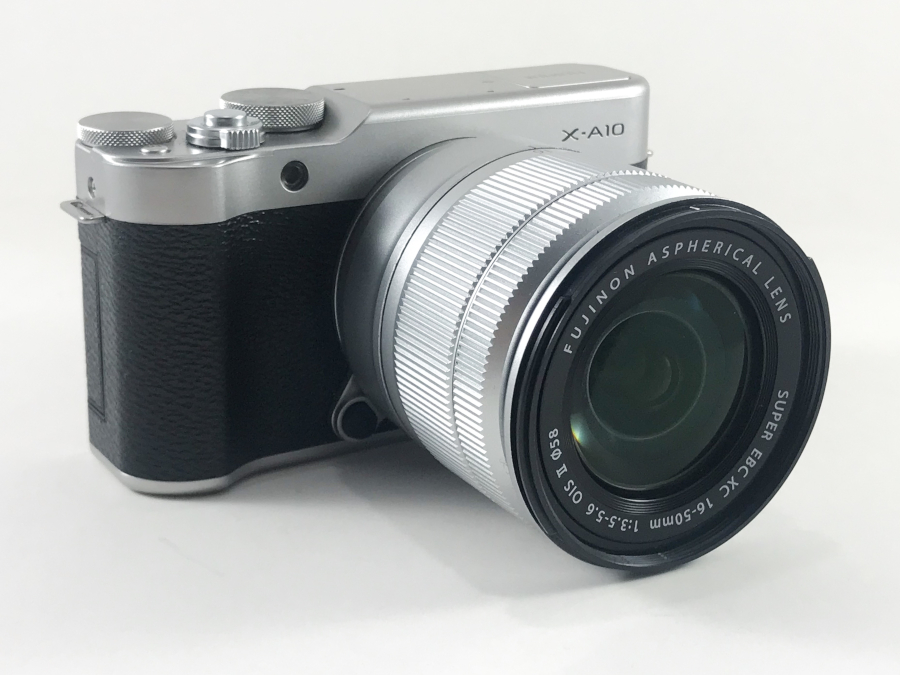 In the end, I opted for a different system and picked the entry-level Fujifilm X-A10 mirrorless camera. I am quite happy for its performance, output, price, size, and aesthetics. But, please note that there are some drawbacks as well with this camera. It does not have a viewfinder which can be very helpful for a bright sunny environment. Also, if you usually crop photos for composition, the 16MP sensor might be a concern to you.
Alternatives: May check Sony α6000 or the new Fujifilm X-T100 for mirrorless alternatives to address the concerns above but for a higher cost.
Important Note: Remember that photo composition is key. Camera gears wouldn't be able to supply an individual with creative juices. These are tools to help you apply your creativity and realize your imagination.
Below are some of the photos I took from our Japan trip last February 2018, using the X-A10 and its 16-50mm kit lens. Minimal edits from Lightroom are done.
Visit my Flickr page to see more photos. Feel free to comment on this page or directly at my Flickr page. Cheers!